Home
Claims.
Simplified.
Our cloud-native claims management solutions are built on advanced AI and data modeling to make your claims processing simpler and smarter.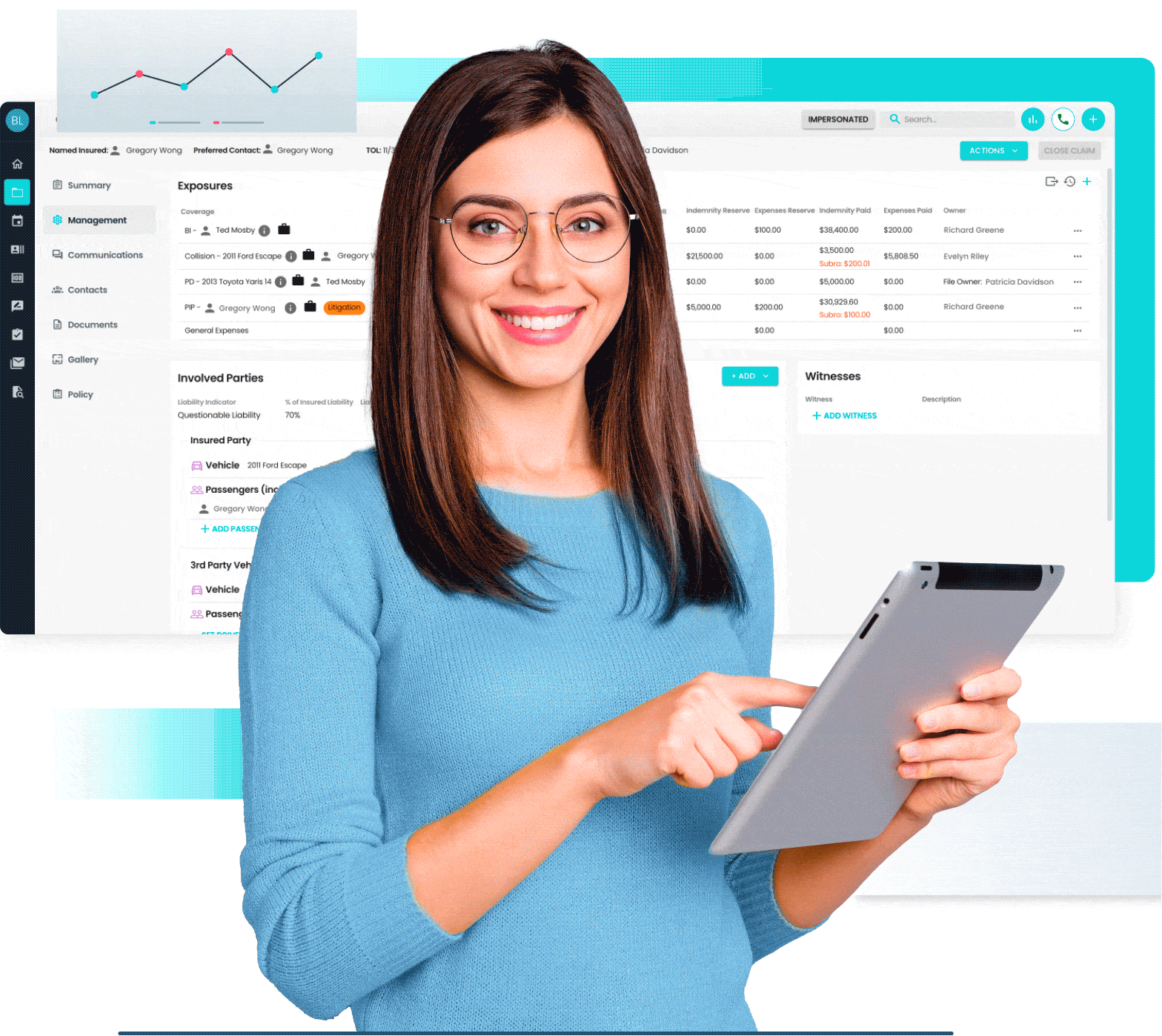 Enabling the World's Leading Insurance Claims Organizations
Our 5 Steps to Making Claims Management Simpler

Make It Simple to Deploy & Grow




Automate Whatever
Can Be Automated


Use AI to Apply Smart Recommendations


Use Data Modeling to Create Visibility & Macro Insights
What Our Customers Are Saying
Five Sigma delivered at record time and at the highest quality.
We saw an immediate and significant improvement in cycle time and reduction in loss severity.
We are now expanding our partnership globally.
With Five Sigma
we've seen immediate, vast improvement on claims cycle time and an increased ability to utilize data and analyze claims trends.
We look forward to continuing our partnership to provide a superior claims experience for our end users and our insurance and reinsurance partners.
I've worked on at least seven different claims systems and this is one is probably
the most intuitive and user friendly that I've ever seen.
Results You Can Count On
Increased Adjusting Efficiency
Bring accurate, data-driven, and real-time insights to your decisions across the claims process.
Improve Accuracy
Leverage claims data to close the gap between what you paid and what you should have paid.
Optimized
Decision-Making
Take control of the entire claims journey and embed best practices into every one of your processes.
Enhanced Customer Experience
With a constant flow of relevant data, your adjusters can act faster and more accurately for every customer.
Heightened
Productivity
Model all your claims on a single platform and automate workflows to save time.
Streamlined
Compliance
With all claims data captured in the same place, reporting on compliance has never been easier.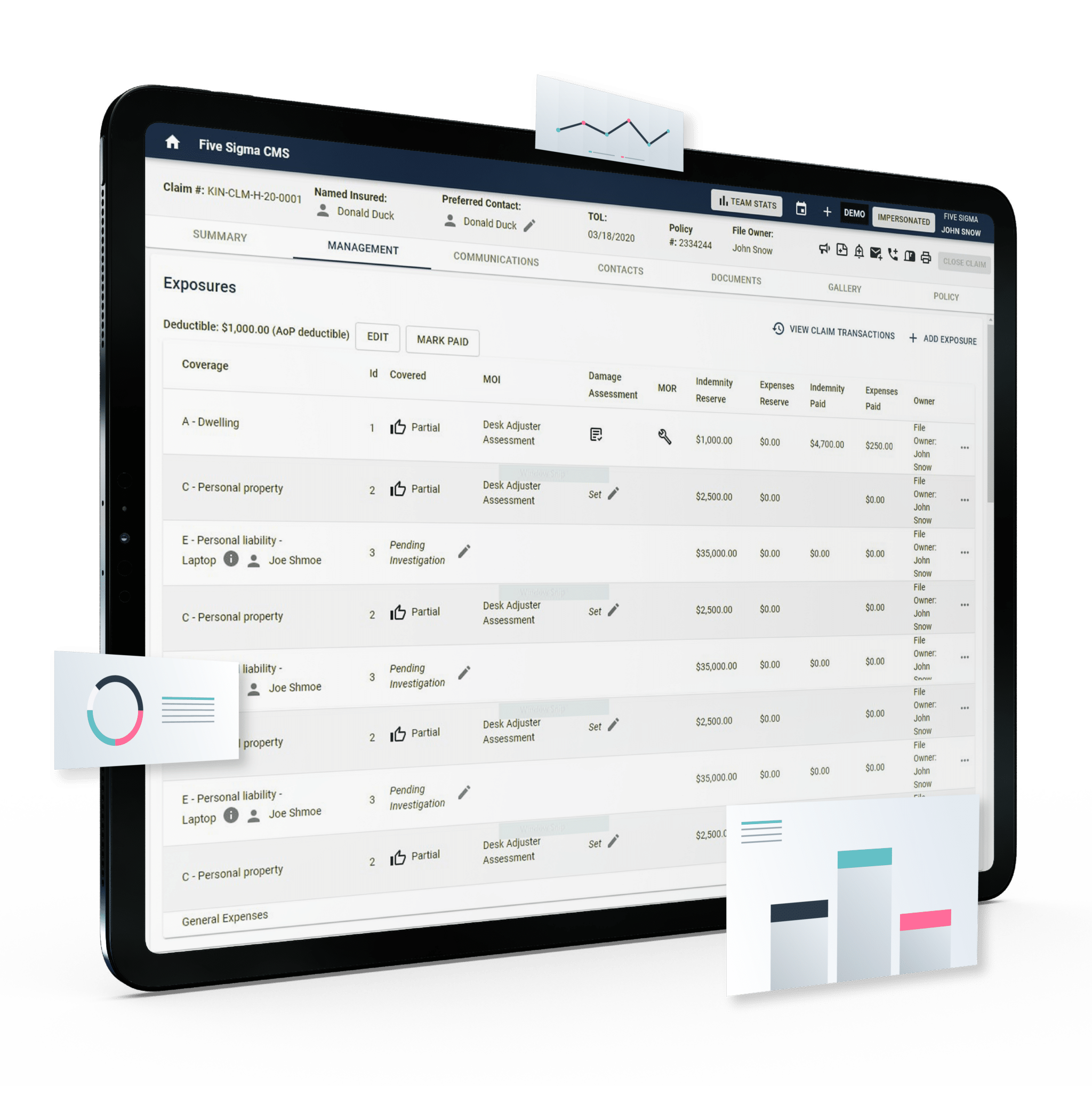 Intuitive, Cloud-Native Claims Management Solution That Meets Your Needs
With a claims automation process, workflows and embedded communications, everything claims managers need to know is in one place. Five Sigma's agile SaaS platform and flexible APIs enable you to make your claims processing smarter and and simpler in a matter of weeks.